What Our Clients Have Said…
We hope you enjoy a selection of testimonials from our clients.
If you would like to book a free, no-obligation home consultation, click here.
I felt as though I was dealing with an expert, 
I also learnt an awful lot but most importantly it was like dealing with a friend.
Thank you.
Linda U – Millgrove
This is to commend Gill Collard on the

wonderful picture frame she undertook for us.
We were delighted with the results, and would highly recommend her to anyone considering having frame work completed in a professional manner.
Max & Joyce P – Warranwood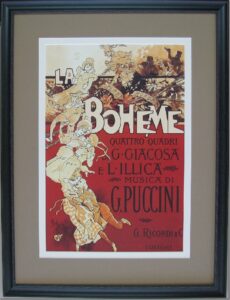 Thank you Gill for the fabulous framing you did for us, it just looks superb. I was so appreciative of your patience, expertise and advice with choosing the matboard and frame, and the finished product is so professional. It was invaluable having you come out and see exactly where the print was going, so that you could make sure it fit with the whole house, and we've had many compliments on it already. Thanks once again.
Jenn W – Croydon
After stumbling across Inspired Framing's website, what initially attracted me to Gill's service was her in-home consultation; here was an opportunity for me to see how my cherished artwork could look its best in my own home!  From our first email contact through to Gill's final visit, Gill was professional, personable and passionate about her work, always taking into consideration my ideas and building upon those with her own experience and expertise.  My cherished artwork has now been beautifully highlighted by, and finished in, the highest quality frame; I admire it each day and will continue to do so for many years to come.  I highly recommend Inspired Framing – your artwork will come alive.
Susan B – Gowanbrae
As a writer I was recently commissioned to write an article about innovative  local businesses, and I chose Inspired Framing because I was so impressed with their business model. In fact I was so impressed, I put it to the test and got Gill to actually frame a favourite photograph I have from when I lived in Cambodia. I might be a writer, but artistic I am not – so I needed and valued Gill's advice and opinion as to which mount, what width, with which colour to go with and I'm so thrilled with the end result. I keep wandering over to the picture, at different times of day, in varying light, and I love it each time I look at it. It is a special picture for me and it deserved the tailor-made frame Gill made for it. Her service is bespoke and in this day and age of mass-produced rubbish, her product stands out way above others. I can't recommend her highly enough.
Helen Collier – Writer – Healesville
From ordinary prints and pictures to absolute perfection! Gill has an eye for artistic detail, her knowledge and skill in making a picture look perfect is amazing. My artwork is now surrounded by the most exquisite frames – what a joy it is to see them where they belong!
Fiona Johnston – Dalblair B&B – Seville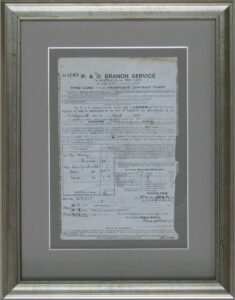 Gill designed and made three frames for us – a painting, a fragile old document and a collection of war medals. Her experience guided us through the myriad of choices involved with framing, presenting us with a small set of well thought out designs. Corresponding with Gill via email, the digital images of the designs gave us a very clear idea of what the finished products would look like. Information about each design was clearly laid out – we could see what materials were being used, and more importantly, Gill would explain why certain colours or materials were being used. Gill's experience was also clearly evident with the care she took for the conservation of the old items she was framing for us. We couldn't be happier with the finished products.
Linda Barnes & Matthew Leditschke – North Sydney NSW
I was more than happy with the service from Inspired Framing. It was so convenient – Gill came to me with all the necessary choices of framing, such as mouldings and mats, to look at right here in my own home. The result: I love my framed paintings, and they really have taken on a very classy look with Gill's Inspired Framing.
Denise Smith – Wildlife Artist – Healesville – denisesmith.com.au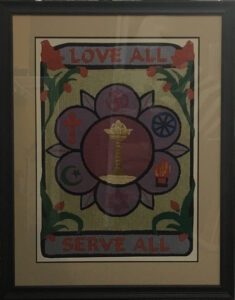 Thank you so much Gill for framing my Grandmother's tapestry. I had it folded in a drawer waiting for the right person to be trusted with it. Thank you for the care, the expertise, the creativity and commitment you poured into framing this special piece for me. I can't stop staring at it – it turned out so beautifully, beyond my expectation. I had no idea all the intricate details that go into framing and I am so grateful that I found you. You really explained everything to me. I knew this tapestry was in good hands! Thanks again Gill!
Sharanya N – Donvale – Relationship & Life Coach –  Sharanyanaidoo.com